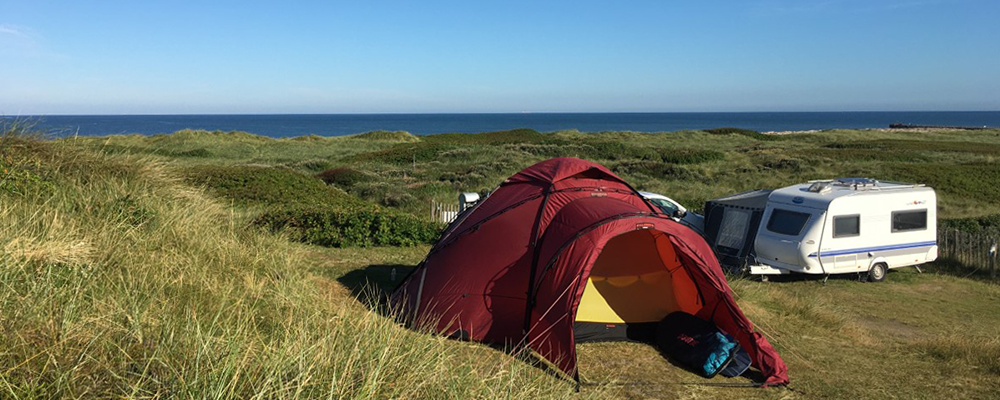 Vacation in a tent at our place is a great way to experience the beautiful landscape of Thy.
Vacation in your own tent can be something special. You are getting closer to nature, while having access to the comfort that the campsite offers.
On the campsite we have two areas, C and D dedicated to tents. The area is placed high on the campground and from here there is a fantastic view of the North Sea and the beautiful landscape.
The tents are exposed to wind due to the altitude of the tent area, so it is recommended to set up a tent of a good quality.
It is also possible to book one of the regular pitches for tents.